Tying Flies With UV Cure Resins
2017-12-19 at 20:58 pm
UV cure resins are easy to use, make flies more durable, add a unique look to standard patterns and can even be used to create completely unique patterns. Here is a quick look at the variety of the uses and advantages UV resins have in fly tying.
Why YOU should be using UV resins more in your fly tying:
Cures at your pace – no racing against the clock or only bulk tying.
Apply the resin and adjust to your hearts content before it cures. No frantic rushing!
No long wait times to allow your flies to dry. UV curing resins from Loon will dry in under 10 seconds with a quality UV light.
Makes flies more durable.
Nymph and dry fly bodies. Midge and other nymph bodies, wing cases, etc. are made nearly bomb-proof when coated with UV resins. A single drop is sometimes all you need and it will cure in seconds. Same goes for emergers. For example, a biot bodied f-fly.
Use on deer hair heads. Covering deer hair heads with UV resins retains the great action of deer hair, increases durability and makes adding eyes very easy.
Adds a unique look to traditional patterns
Take a simple traditional pattern like the Griffith's Gnat and change it into the Orange Asher with a flashy UV underbody.
Easily add to the look of traditional nymphs like hare's ears and pheasant tails by applying UV resin to their wing cases.
Great way to create eyes, heads and bitters
Can create completely unique patterns
Fly Fish Food's Gutbomb Bloodworm is a great example of a fly that is built predominantly with UV resins.
Epoxy minnows are a great example of a fly that is frequently tied but much easier to work with when you are using resins cured with UV.
Using powders to die your UV resins and add hotspots.
Realistic scuds, caddis, cranefly larva.
Mix in dyes to create hotspots on wing cases, scud backs, etc.
Build your own bitters in custom colours.
A variety of saltwater flies finished with resin heads: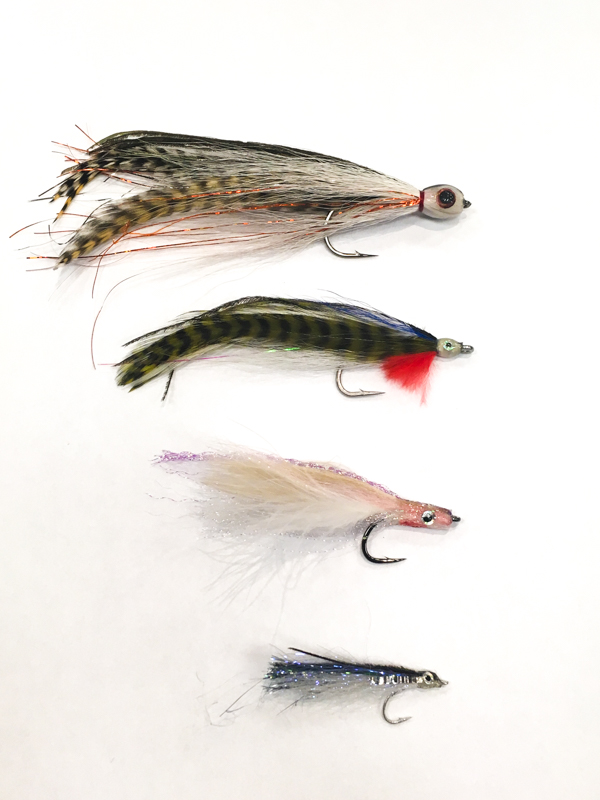 Freshwater nymphs tied with resin components: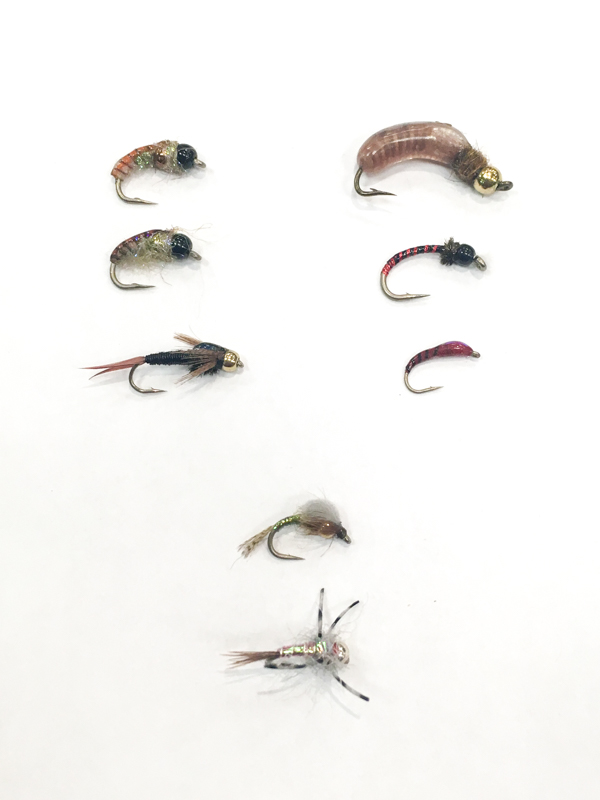 Loon Outdoors has three different UV resins, each with a different viscosity for different applications.
Flow – can be used for finishing flies as head cement and on top of thin or thick UV resins to reduce tack.
Thin – middle of the road viscosity can be used for most any resin application.
Thick – great for building up a bit more bulk in heads, bodies, etc. Build up layers and create whatever shapes you like.
Lights:
Based on my research, the most important aspect of a UV curing light is the wattage output by the light. The greater the wattage, the faster the resin will cure.