Guided Trips, What to Expect And How To Prepare!
2018-10-13 at 00:00 am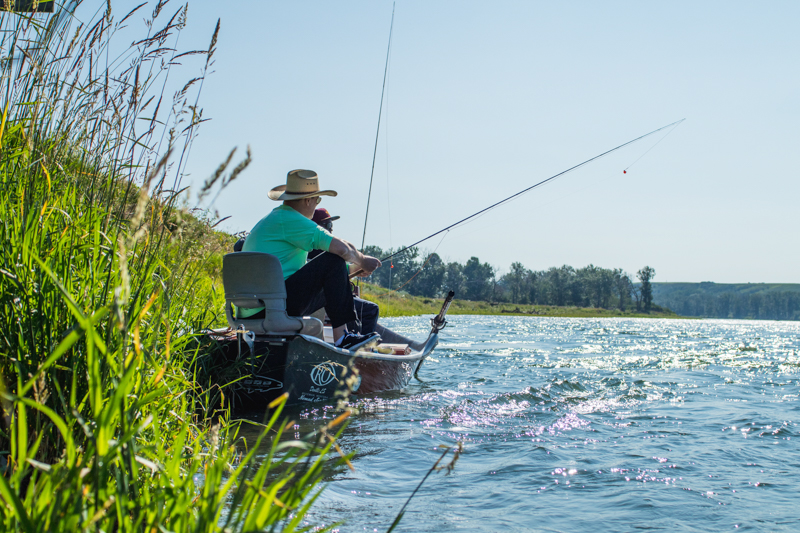 One of the beautiful things about booking a guided fly fishing trip is that everything is taken care of for you by your outfitter and guide. Our guides will have rods and reels that you can sample and appropriate flies and tackle for the waters and seasons on our Alberta rivers. They will bring snacks, soft drinks and water along with a delicious lunch to be enjoyed streamside. In addition, your guide will go over some of the necessities that you should bring with you to get the most out of your day on the water and discuss what your goals are and if you have a preference as to the area of Alberta you want to fish or the species you are interested in targeting; whether its Big Bow River Brown Trout and Rainbow Trout, or Cutthroat Trout and Bull Trout in Alberta's beautiful Rocky Mountain streams. Your outfitter and guide can provide other equipment such as boots and waders which if you are travelling, can make your entire trip easier not having to pack that equipment. This makes for a stress-free experience and allows you and your guest to feel confident that you're prepared or the day to come. 
Your guide is also a skilled teacher and their dedication to passing on their knowledge and skill to their guests is what rewards them on the water. Your guide can work with you to make you a better caster or show you techniques that you can enjoy in your fishing to come.
If you are new to our area, whether beginner or expert, it really is the best way to explore new water. The local knowledge our guides possess with respect to locations, access, hatches and techniques can expand your fishing knowledge and expedite your learning curve for our waters. 
Here are some things you can do to prepare which will increase your overall enjoyment and enhance your experience with us. 
1. Practice your casting 
Our guides are not only here as a source of local knowledge to guide you to the fish; they are also instructors. We recommend you spend some time practicing your cast for 15 minutes a day, on the water or on the grass at a park, leading up to your trip. This will allow you some time to shake the rust off and help you feel more confident once you're in the front of a drift boat, but also it will give you some time to develop questions or identify things you'd like to work on so that when you're on the water with one of our guides they can work with you one on one. As we all know, confidence catches most good things in life, including fish!
2. Organize the gear you are bringing
While your guide will have rods, reels, and some special fly patterns for your time on the water; if you have rods and reels you are comfortable with, bring them! We want our guests to be confident and comfortable on the water and we encourage you to bring the rod you're most confident casting! However, make sure your reel is in good working order and is fitted with a proper fly line. Check your line for cracks and cleanliness and replace if it has seen too many days fishing. Ensure your backing is in good condition and tangle free.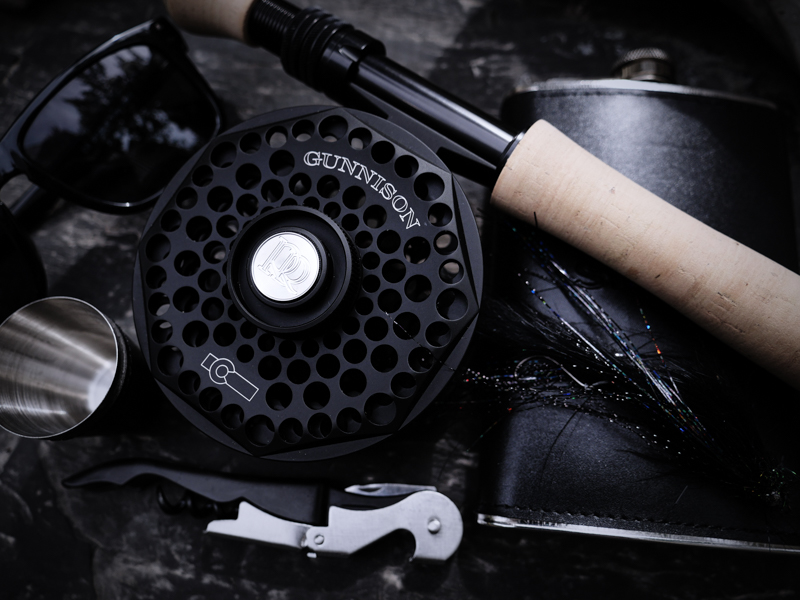 3. Bring a large water bottle
While your guide will have bottled water available for you, we encourage that you bring a Nalgene or other water bottle with a large capacity. While recycling these bottles is better than ending up in a landfill, it still consumes further energy, resources and time. 
4. Have the right layers
The Alberta rivers we fish are located in the heart of the Rocky Mountains and in the foothills leading out into the plains. The weather can be very unpredictable and can change throughout a day of fishing. Our mornings can start out chilly and by lunch time it is hot and sunny so we advise our clients to bring layers, layers, and layers. We can always find space in the boat or in our pack for a rain coat and a vest or a sweater.
5. Enjoy the Experience
If you have booked a guided fishing trip with Bow River Troutfitters we can assure you that your experience on the water will be a memorable one as our guides are professional and strive to deliver great service and want nothing more than to see you catch fish. Remember, this is fishing, nothing wrong with expecting to have a great guide who will bust their butt for you, but Trophy Brown Trout don't always cooperate and everyone has a tough day on the water from time to time. 
Our guides have spent years infatuated with our Alberta rivers, and as a result they will put you over fish. Something you can do to help them is be honest about your abilities and let them know what you want to get out of the day. Client / Guide communication is essential to a good relationship on the water. If you want more coaching or less coaching let them know. If you are really looking for that trophy fish and are happy to throw streamers all day in the chance of getting it, our guides understand and are happy to join you in the challenge. Ask lots of questions. We always stress that this is your day on the water and our guides are happy to accommodate you in any way they can.
We guarantee that you'll learn a ton about fly fishing, the local ecology, culture and history of the area. There's no doubt you'll be reeling to all your friends not only about the fish you caught but your experience with your guide from Troutfitters at the end of the day.
Packing List for Single Day Float Trip
Essentials
Alberta Fishing License and picture ID (License can be purchased online at www.albertarelm.com)
Sunglasses, preferably polarized. (These are essential for eye safety)
If you require medication, please bring it with you.
If you carry an EPI Pen for Allergies, please bring it with you.
Camera (It is beautiful here!)
Sun Screen (Zinc oxide sunblock for lips and nose)
Insect repellent
Fishing Equipment Commonly used on Alberta Rivers:
Mountain Streams we use 3, 4 and 5 weight fly rods with weight forward or double taper lines -  Shop Fly Rod Selection
Bow River we use 5 and 6 weight fly rods* with weight forward lines
A 7 weight fly rod is 7 great for fishing streamers* (optional) with weight forward floating, full sink or sink tip fly lines. Shop Fly Line Selection 
Technical Gear:
Your Fly Boxes
0x-4x tippet &Extra Tapered Leaders
Wading Staff for Walk and Wading
Dry Fly Floatant
Half dozen to a Dozen locally suited flies per day