Gear Review: R.L. Winston BIII LS 8' 3 wt
2016-06-27 at 21:44 pm
At the start of the 2015 season I was looking for a new light line weight rod as a tool to use in smaller headwaters and spring creeks. I love spending time on mountain streams and clear spring creeks throughout western Alberta and Eastern BC and I wanted the ultimate tool to softly present small dries in tight places. The RL Winston Boron III LS light line series seemed like the perfect fit.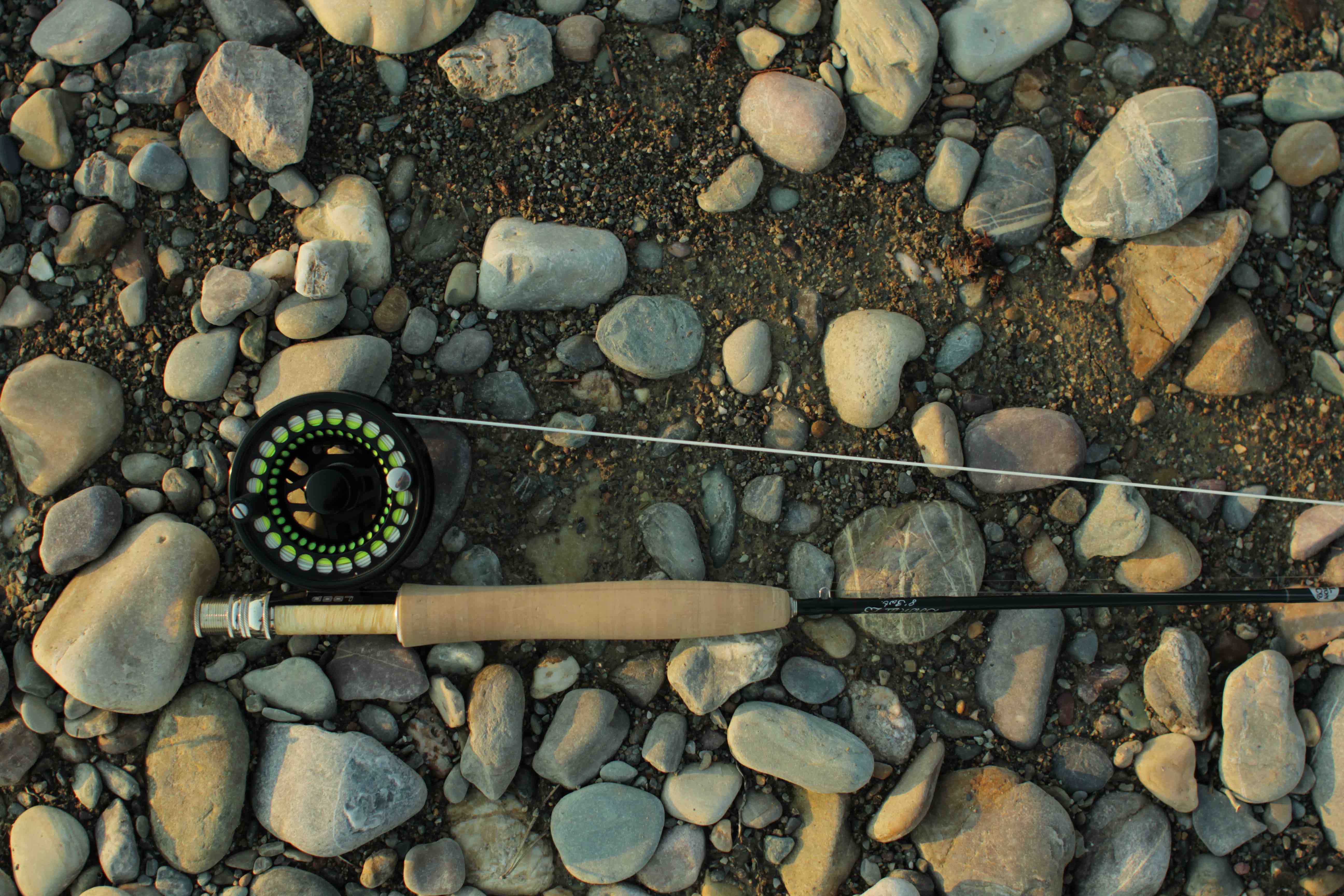 Yes, this rod casts as good (or better) than it looks.
            Two days after picking up the rod, I was headed down to camp around some of Southern Alberta's popular headwater trout streams. It was Late July in an infamously low water year and the rivers were running exceptionally low and clear. Fishing small, clear water meant spooky fish and the need for incredibly delicate and accurate presentations. My first fish on the LS epitomized the exact type of fishing I hoped to use the rod for. In a small, crystal clear headwater stream only about four feet wide, I spotted a single cutthroat sipping dries tight to the bank, underneath overhanging willows, in only inches of water. The perfect test. On the third cast I slipped my fly just under the willow and fooled the cutty with a small mayfly emerger pattern. A quick hook set, fight and release and I was immediately in love. It didn't take long to realize that this rod certainly provides the most supple and accurate presentations of any rod I've ever fished.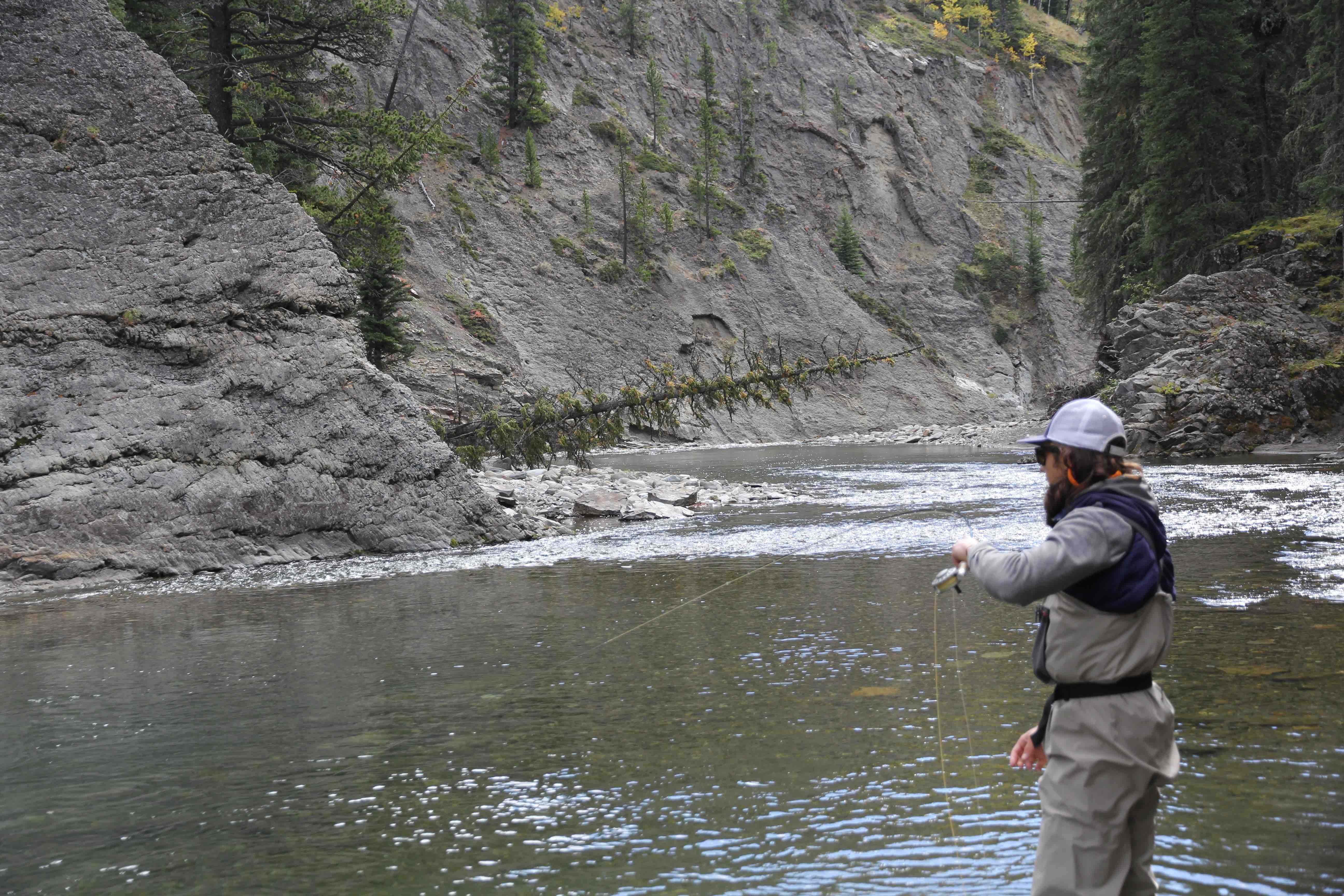 A solid bend in the LS after hooking up to a high stream cutty on a #18 BWO emerger. A situation where delicacy is certainly an advantage. 
            The rod has a slower action and loads further into the handle than many of the other three weight rods I've fished, making it very accurate and delicate. That being said, you can be somewhat limited in the flies that you fish with this rod. It shouldn't be a surprise that this rod does not do an incredible job of tossing streamers or nymph rigs, even compared to other three weights I've fished. Although this does bring up the question: why would you be fishing streamers or heavy nymph rigs with a three weight rod at all? To catch fish, no doubt. Unfortunately we don't live in a perfect world where BWO's hatch every afternoon at 5:00PM sharp, the 3wt BIII LS isn't a rod that can be used every day, because sometimes we have to fish flies below the surface to catch fish. The LS can toss small streamers and nymphs in a pinch, but it will feel a bit out of its comfort zone (the beautiful presentations and accuracy are quickly thrown out the window.) That being said, when the opportunity arises to cast dries at picky rising fish, you'll be ridiculously happy to have this stick in your arsenal. There is no better dry fly rod, whether you're casting to a 3 inch cutty, or a 20 inch brown, I'll have this thing locked and loaded on every small stream I fish. After using the rod for an entire season, I found that I was comfortable casting to larger fish than most would consider approaching with a three weight. This is because I knew it would present a dry incredibly accurately to the most finicky trout, while excellently protecting my tippet and giving enough back bone to comfortably fight fish quickly an efficiently. 
            Even though it cant exactly cant double nymph rigs with ease, the boron technology gives this rod the backbone needed to fight very nice trout. I've casted this rod to fish that I really shouldn't have, and hooked fish that would be out of the comfort zone of most other 3 weights I've fished. Providing enough backbone to fight big(ish) fish and still casting like a dream is a tough compromise that I feel Winston has nailed perfectly with this rod. I'm no engineer, but the reasoning behind the spectacularly low weight and strength of this rod is described in this cool video I stole from the Winston website:
BORON ADVANTAGE Fly Rod Technology from R.L. Winston Rod Co. on Vimeo.
            What I'm getting at here is that this isn't your one-size-fits all fly rod, it's a purebred dry fly fishing specialist. If you're looking for the best possible dry fly rod on the market, this very well may be it.