Gear Review: Loop Evotech Cast Medium Fast and Fast Rods on the Bow River
2016-08-04 at 21:31 pm
This past spring Loop Tackle has released many new rods into their lineup and upgraded some of there old lineups. The main one being the Evotec series, which is Loop's mid/high end series. The new Evotec CAST series allows casters to try and find a rod to their liking by having specific lengths and weights offered in medium fast and fast actions without having to worry about price point changes, grip design and performance. There is also a medium action rod for some of the lighter weight single handed rods and the double handed rods.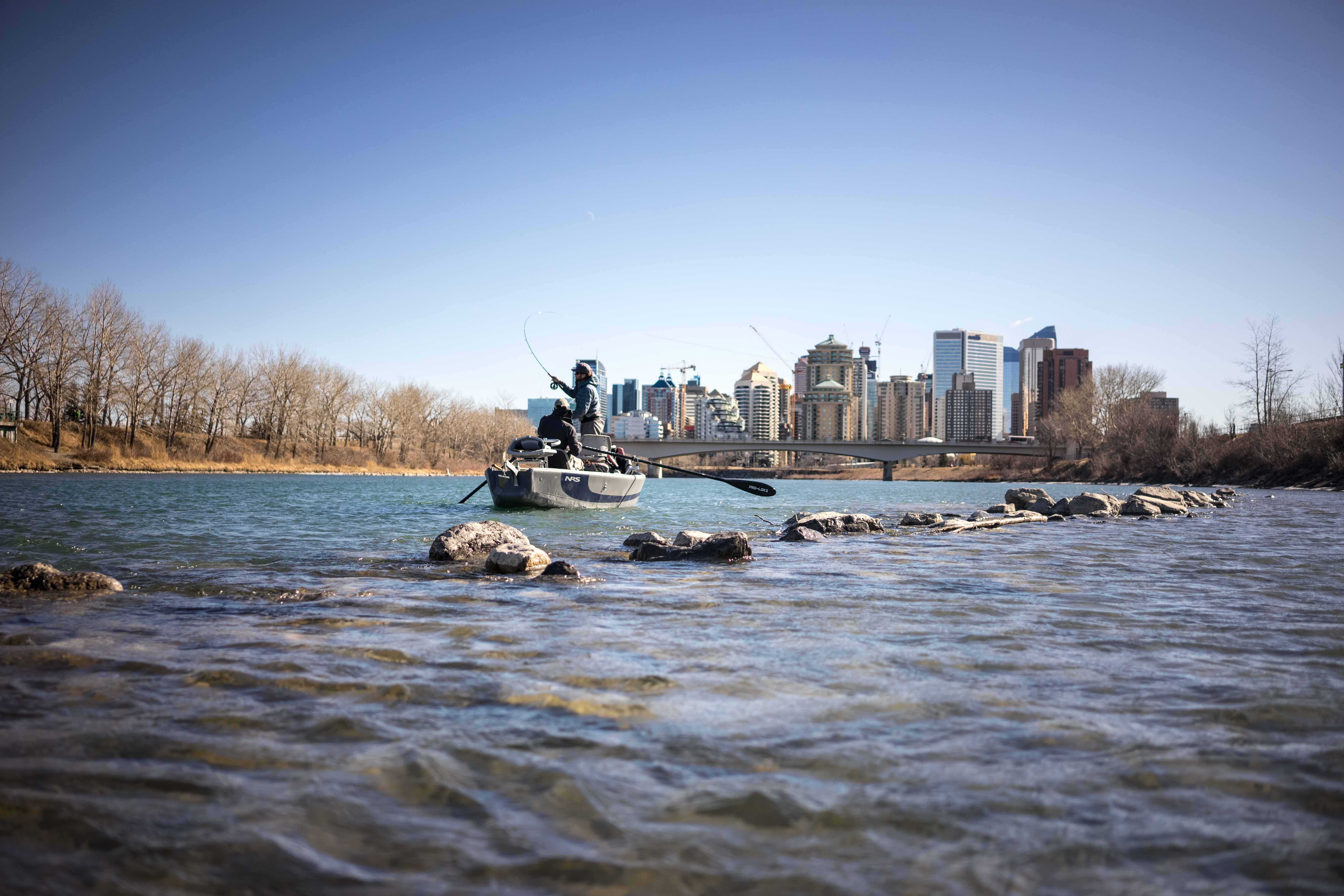 I have been able to spend a lot of time this spring fishing the CAST series rods in both the medium fast and the fast in some of my favourite lengths and weights on the bow river. My go to multi purpose tool for the bow has always been the 9' 6 wt and I have spend a lot of time with both the medium fast " mf" and the fast "f" rods. The biggest thing I notice right off the bat when comparing these rods is how well they both excel at most distances.
The MF has some advantages. For a caster that does not double haul much, and fishes under 60' this rod is for you! It loads up with ease and delivers both nymph and streamer rigs to my target and when I need to push it a little harder and cast a little further this rod will cast a full line with the required double haul to reach maximum line speed!
The F in this length and weight is a canon!! If you're a caster that double hauls all the time regardless of range, fishes large flies or finds themselves in long range situations when casting, I would strongly recommend the Fast over the Medium fast. However, this rod doesn't fail at short range. It just requires a little stronger stroke or a slight single haul when casting to help feel the true torque or flex on the blank at distances less than 40'.
I have had the pleasure of fishing both of these rods a lot in the 6/7/8 wt ranges this year and often find myself undecided with the one I like most. Some days when I feel the need to cast a little farther I would say the "fast" rod is key, but most days I do find that the "medium fast" has all I would ever need in a rod for fishing large river like the Bow and some of the still water fishing I do.
Max slinging big bugs on a Loop CAST MF
Find the Evotec CAST Series here on our website!
I would recommend all anglers to give both actions a try in their favourite line weight to find out what action you prefer!