Our Staff's Favourite Reels of 2016
2016-09-21 at 21:25 pm
Our Favourite Fly Fishing Reels of 2016
At the shop we take a lot of pride in knowing our products. Because we highly value that our customers come to us for advise on what gear to invest their money in. It is for this reason that we make an effort to fish and critique all of our products and to tell you the features we both like and dislike. Below you will not find extra fluff about design features that we do not deem practical. We do like kit that looks good, but love gear that fishes well much, much more.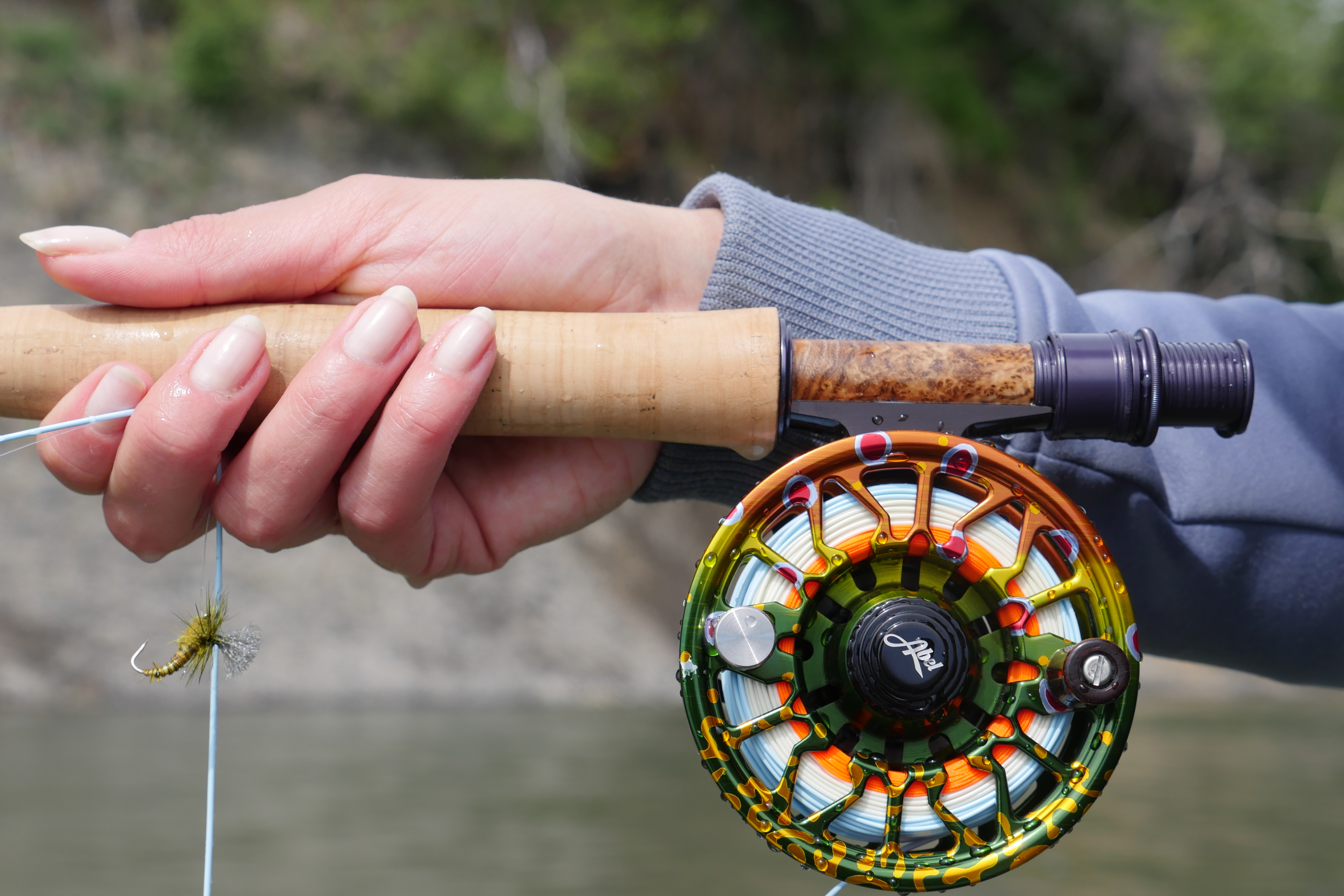 Abel SD 4/5 with Loop Opti Flow WF5F Flyline
We know, we know, this reel is expensive for a trout real and no one NEEDS to spend this much on something that is mostly going to be used to hold line. Well, that is if no one appreciates amazing machining, and an incredible smooth drag. We at the store have been playing with a 4/5 SD and let me tell you (Aaron speaking) this thing is a treat. The drag knob allows one to adjust the drag just right and it never slips. Then when you get into a hot fish that wants to take you to the backing (not uncommon on the Bow), the Abel SD will smoothly let go and protect the finest of tippets. Abel has always taken allot of pride in their in house machining and this reel is no exception. 
In other big news, Abel will be shipping their big game versions of the sealed drag in early 2017 so if you would like to preorder yours then just let us know at the shop.
If you are interested in this reel, then reference tis blog at time of purchase to receive a free pair of Abel Nippers.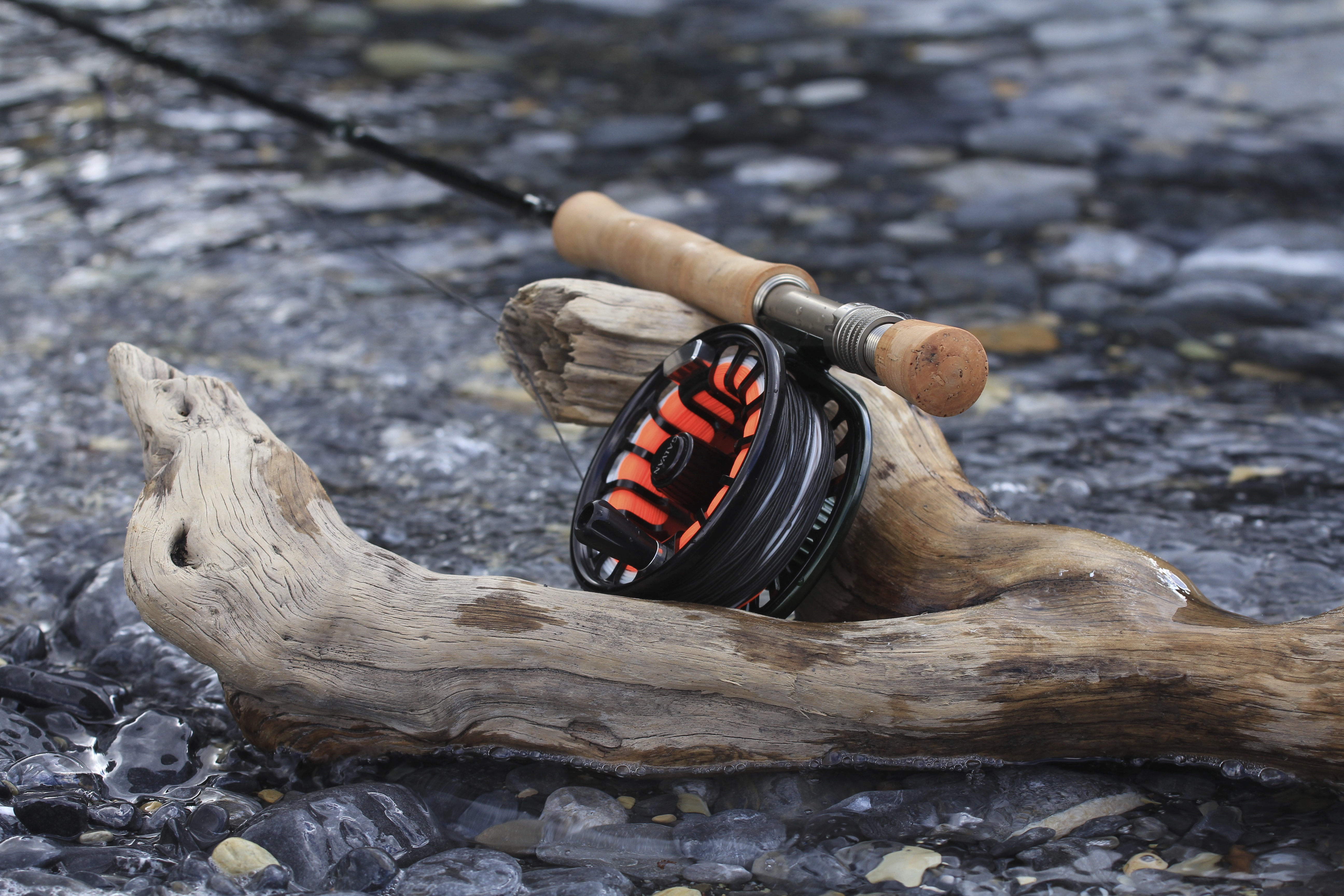 Galvan Torque 8 on a R.L. Winston BIIIX 9'6" 7 Weight
Galvan has long been a staple fly reel at Bow River Troutfitters and continues to grow in popularity. We are not the least bit surprised.
This reel comes in all sizes and the micro-tune drag offers smooth startup inertia to protect the lightest of tippet or to slow the boldest of game fish, with incredibly fine-tune drag that allows for the finest of ajdustments. The detail in the porting of these fly reels offers lightweight and quick drying ability of backing when the reel gets submerged. 
Even though we prefer the Torque, you can find the same drag system in the Galvan Rush Light with a little less porting and it's a little easier on the pocket book as well. Both of these models fro Galvan are beautiful, yet simple work horses that will get the job done no matter what you, or the fish, throw at them.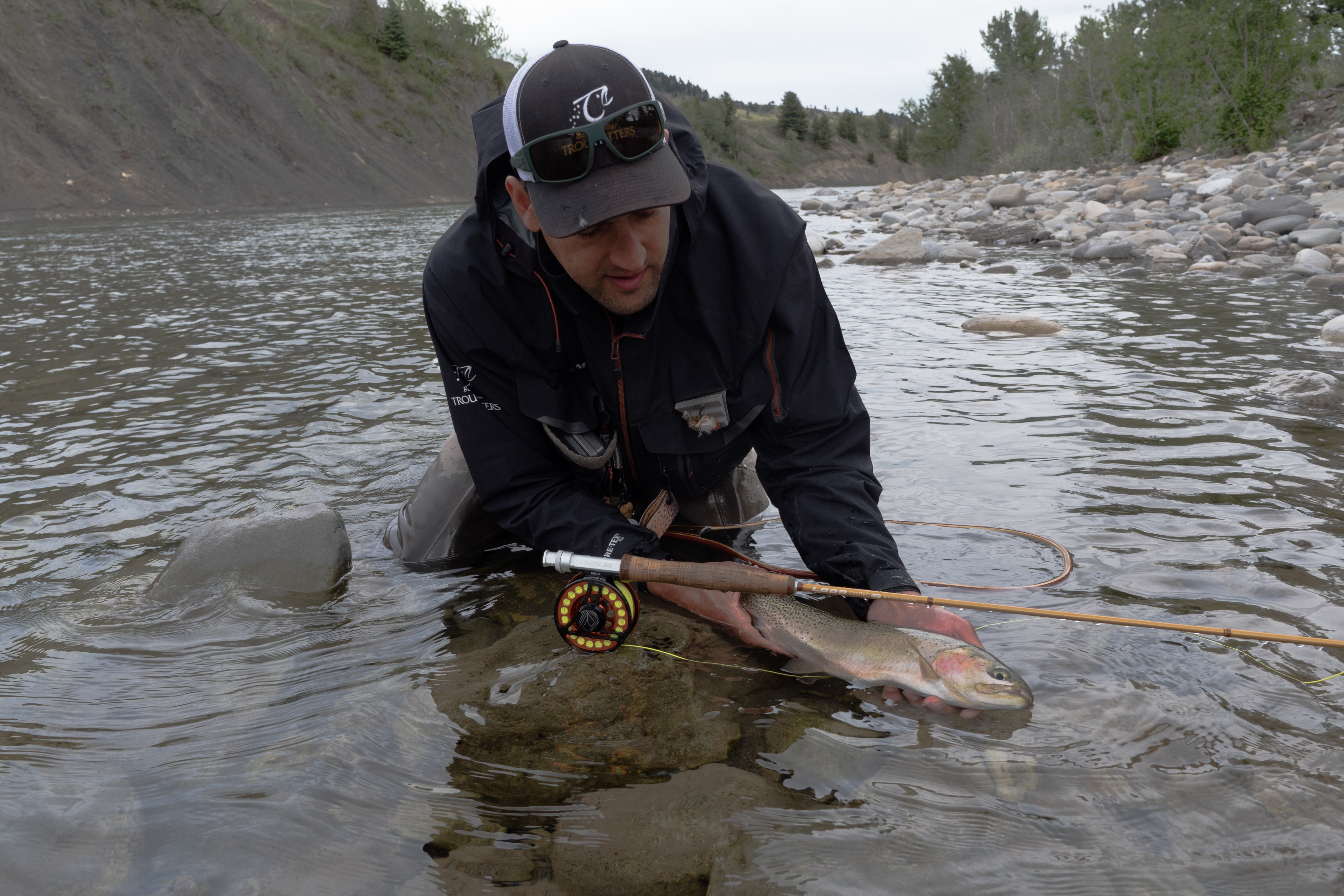 Loop Evotec G4 FW Paired with the Loop Evotec CAST 490 Medium
If you like a quiet and silky smooth drag system then you need to give one of these Loop reels a spin. There have been many times this summer while fishing this reel that we have watched line being pulled by a fish well before feeling it. This is a testament to Loop who has long been known for their large arbor designs and incredible drag systems.  Loop has added a couple of very slick features on this reel that could easily go unnoticed.  One being, the ergonomically designed non-friction handle that tapers away from the spool, preventing line from becoming entangled. Another, is the subtle O-ring on the counterweight for attaching your tippet while you decide which fly you want to fish. We have given many of these reels a beating and know they will all continue to perform beautifully in all conditions.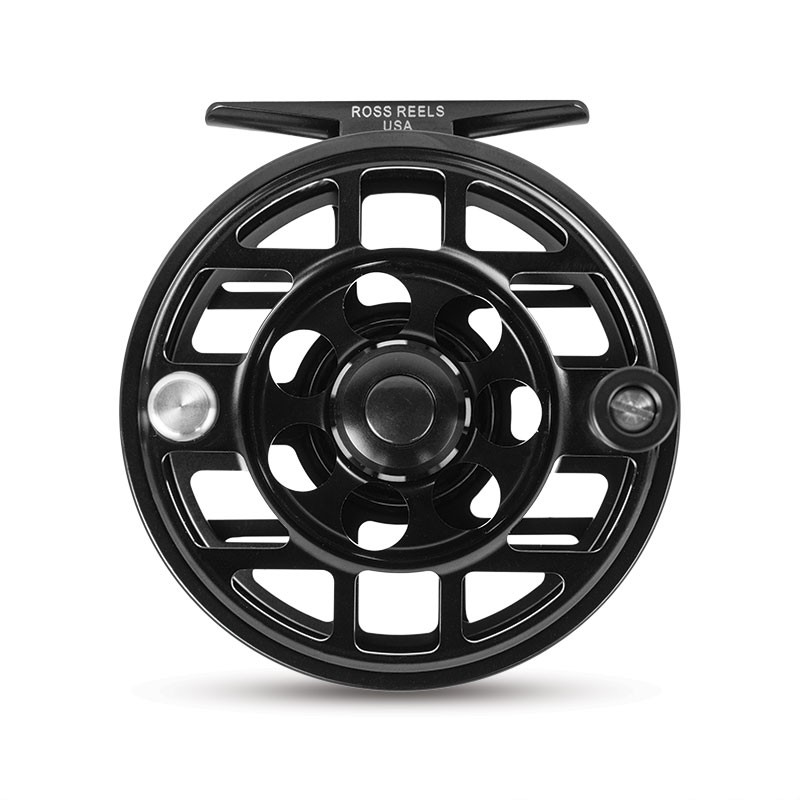 This is one of the most affordable fully-machined, made in the US fly reels on the market. The Cimmaron reel does all a trout fisherman really needs with out the extra flash. It has an anodized finish for salt water, a large arbor and a rulon-disc drag system that is smooth and reliable. One unique feature is the square drag knob that is easy to find and grip. The Cimarron comes in sizes 3 weight to 9, what else do you need?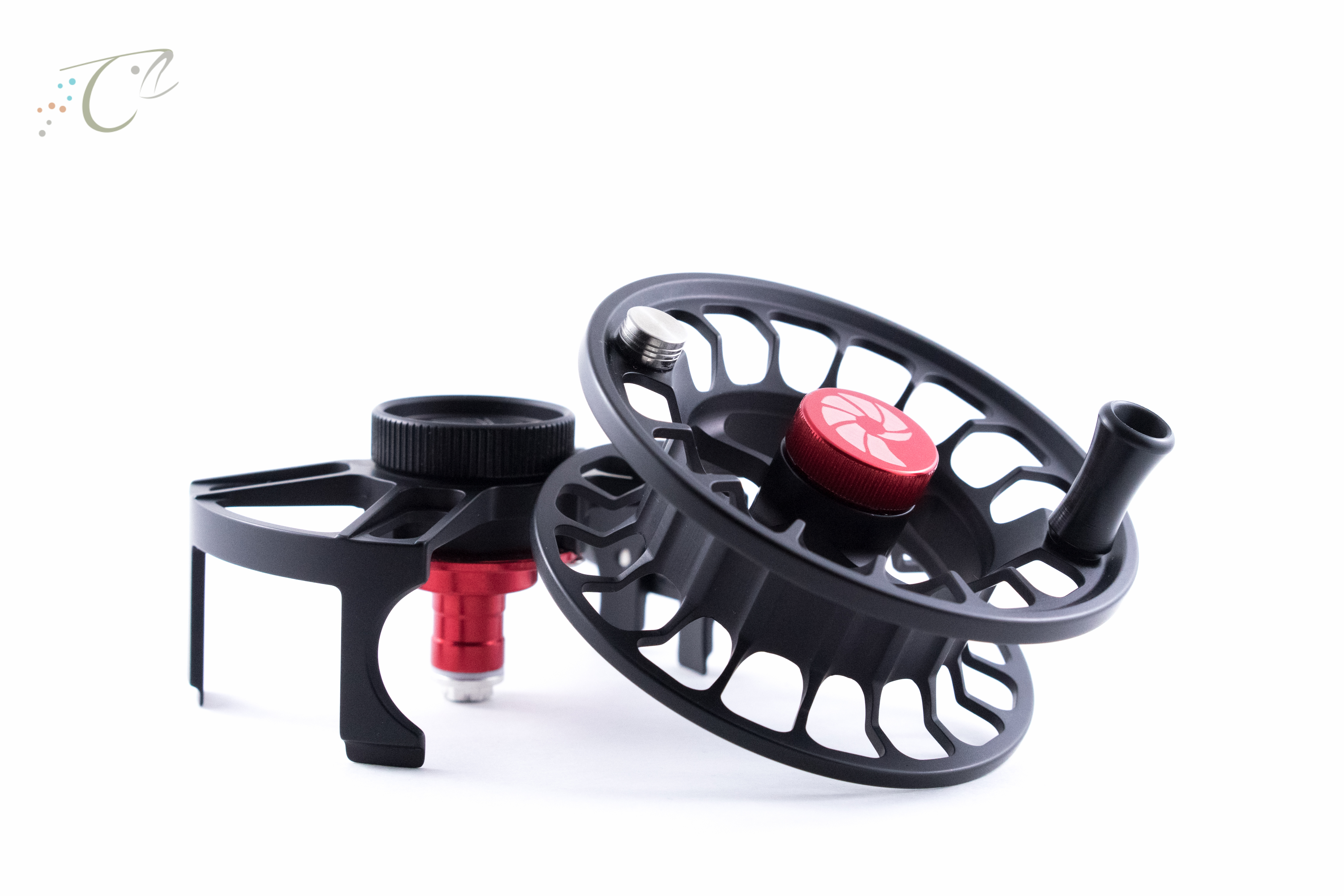 We feel a little like we have been eyeing Nautilus up from the opposite side of a Smoky bar for a season or two now. So this past winter we finally worked up the gumption to get to know them a bit better and what better time then when they came out with this sexy new reel. We tend to gravitate to made in North America products because of their manufacturing consistency and innovative designs. This reel is amazingly light while still maintaining strength, and as with all Nautilus reels, it has a super smooth drag. One Feature we really like is the palming ring, which is very easy to use because of its 1/8'" width. From 3/4 through to 8/9 this reel covers all trout weights through to light saltwater applications.