5 Essential Items That Make Great Stocking Stuffers for any Fly Fisher
2016-10-06 at 21:17 pm
We have put this short list together to help the non fisher make a more educated decision as to what are good inexpensive gifts for the fly fishing fanatic in there life. These ideas fit for the beginner fly fisherman to the grizzled vet. You won't go wrong here and if they do want to exchange a gift we can easily accommodate. Remember fisherman that would be happy to receive any of these items as gifts "not so subtle hint" composed this list.
Pliers/ Forceps

Abel Pliers, ready for any of your freshwater and saltwater needs.
Anyone who fishes should have some form of a plier or forceps.  We us them to pinch hook barbs, remove hooks from fish (or unfortunately ourselves sometimes) squeezing split shot and pulling those tiny flies from a full fly box. The other thing about fishing pliers is that they always seem to go missing so a new pair is never out of the question.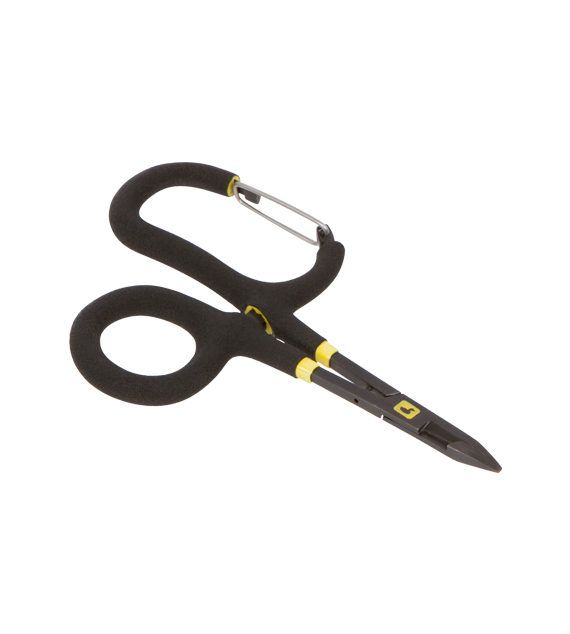 Loon Rogue Quickdraw Forceps. Note handy carabiner finger loop.
A brand new product that we're really liking is the Loon Rogue Quickdraw Forcep. As an economically priced forcep, these are the best we'v seen. The stainless steel jaws and scissor will cut and pinch better than pretty much any other forcep in this price, and the carabiner handle feature is seriously smart! Check out the Rogue Forceps here. 
There are many types that come in all shapes and sizes so have a look here to see what pair works best for you. 
Tippet 3 Pack 
If you fish then you know that tippet is always needed, if not, tippet is always needed and a fisherman will inevitably run out. Trust us, if you are the one who supplied the extra spool/spools in a time of need then you may receive a medal of honour (Slight exaggeration). RIO's tippet 3-packs are an easy gift that will quite literally never go out of style.
Floatant
Floatant is again something that we always seem to misplace, spill and run out of. There are many types of floatant that come as powder, beads, gel or liquid. Aquel or Locsha are two very popular types of gel floatant and are often paired with dessicants/powder floatants such as Loon Easy Dry or Top Ride. Where you can start your day by dressing your fly with the gel floatant, then when your fly begins to sink, use the dessicant to dry it. If your fishing friend spends time fishing for trout then they have and will eventually need more floatant, no matter what type it is. A quick little add on to floatant is one of the following floatant holders from Loon or Fishpond.
Nippers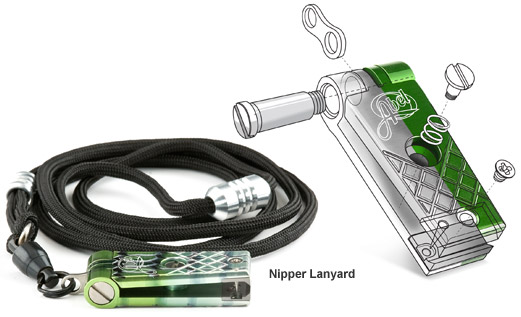 Abel Nippers with nipper lanyard, a piece of functional fly fishing bling. 
What are nippers? Well, the easiest way to think of them is glorified nail clippers. So if you are the wife of a fly fisherman and are sick of having your nail clippers go missing then this gift is for you, or I guess him. Nippers often come with another feature as well, an eye cleaner pin. When a fly is tied we use a glue to make it more durable and often times that glue fills the eye of the hook making it difficult to put our line through it. This is where our handy dandy eye cleaner come into play. There are many different nippers on the market from $10 to $90, More expensive nippers have replaceable blades and are made of anodized (rust proof) machined aluminum, making them exceptionally durable. Really they all work but some will last longer than others.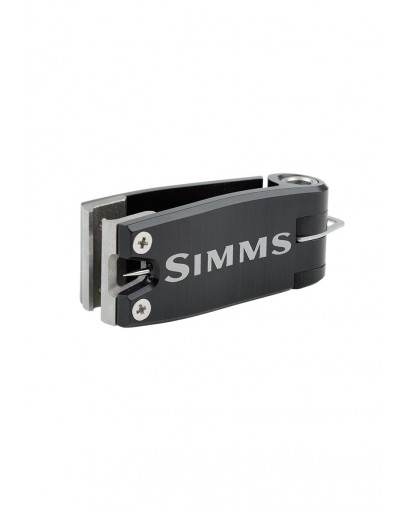 A well-priced, rock solid pair of nippers that we like is the Simms Nipper, which has replaceable stainless steel blades and is fully machined in the USA.
Find our other nippers here.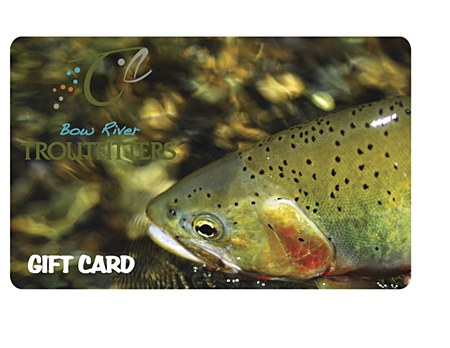 Well, if we still haven't helped you enough you have two choices, come by the shop and we can show you around, or go the gift card route. Our gift cards can be both purchased and redeemed online.