Review: Loop Cross S1 8'6'' 3 wt
2016-12-01 at 20:38 pm
I got a chance to play around with the 386-4 Loop Cross S1 earlier on in the year. I used this rod on my favourite grayling lake and was surprised by some of the unexpected power of this eight and a half foot 3 weight. I paired it with a Loop Opti Creek reel and Loop Evotec 100 3 wt fly line, fishing various nymphs and leeches. The benefit to this as a rod for grayling, alpine lakes, or small streams is quite simple. It's got more "reserve" power than most three weights, and while you can use that to throw long lines, the rod doesn't feel "stiff" and acts like a normal three weight when fighting fish.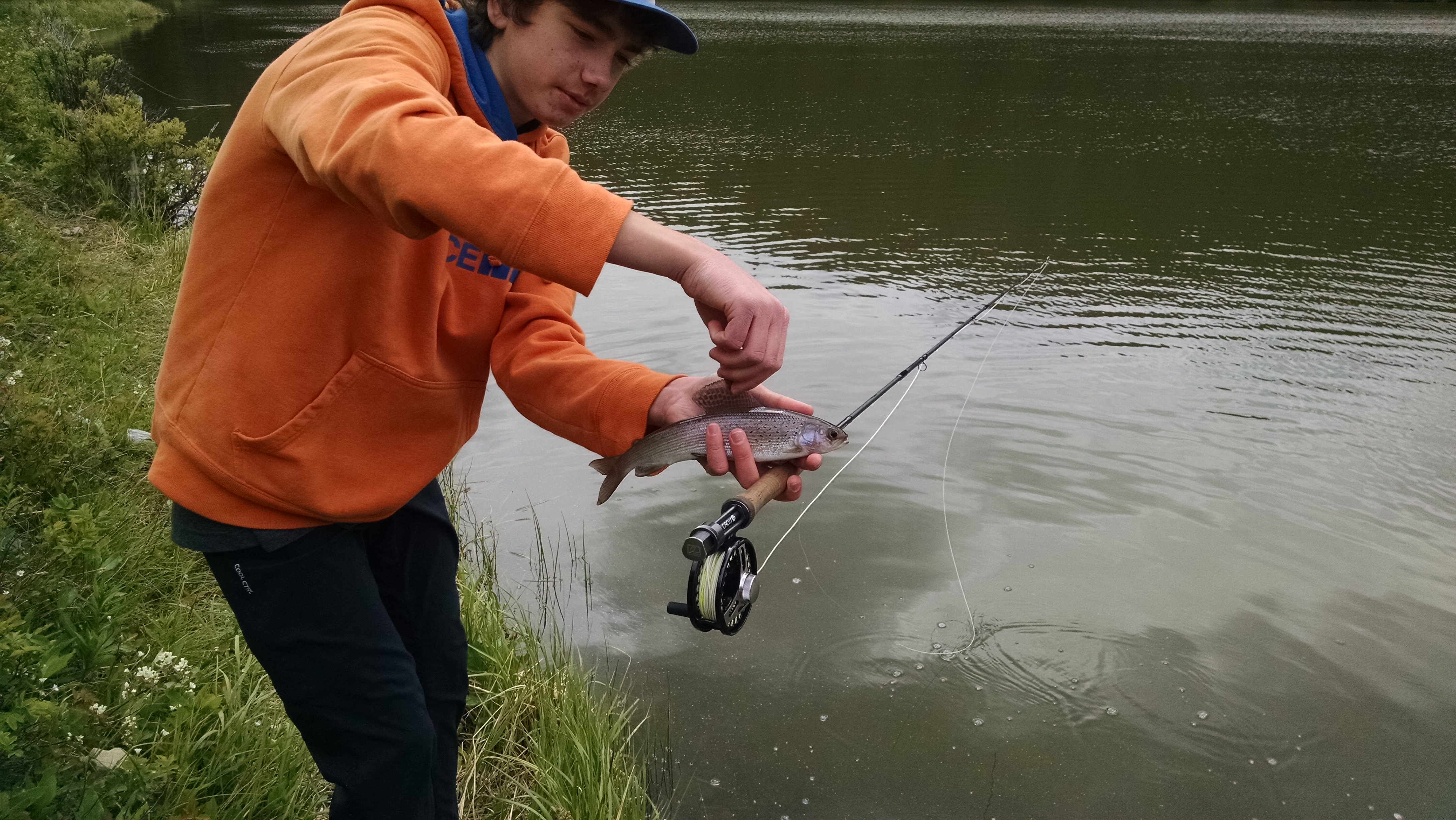 Jacob poses with a nice grayling caught on the Loop Cross S1 3 weight
This is great because you can load the rod at shorter distances, but seldom be undergunned when a long cast is needed or a strong headwind is present. This is what makes the rod so great for mountain lakes and small streams. Often times, you face strong winds and tough casting conditions, as well as overhanging structure and vegetation. Smaller fish and the odd large one are often the game. The S1 addresses these issues. The reserve power and shorter length mean that a challenging cast is not as difficult. With one false cast, you can pick up a lot of line and shoot with relative ease. This keeps your fly away from the often present trees and rocks, and lets you deliver a fly to the fish, which are often hard to reach in lakes with a lighter rod. This proved to be helpful when I needed to reach fish at a distance but didn't have a lot of back cast space. You can pick up line, position your backcast between obstructions, and deliver your fly with minimal effort. The control and power of this rod is hard to find with slower action three weights and lower modulus graphite.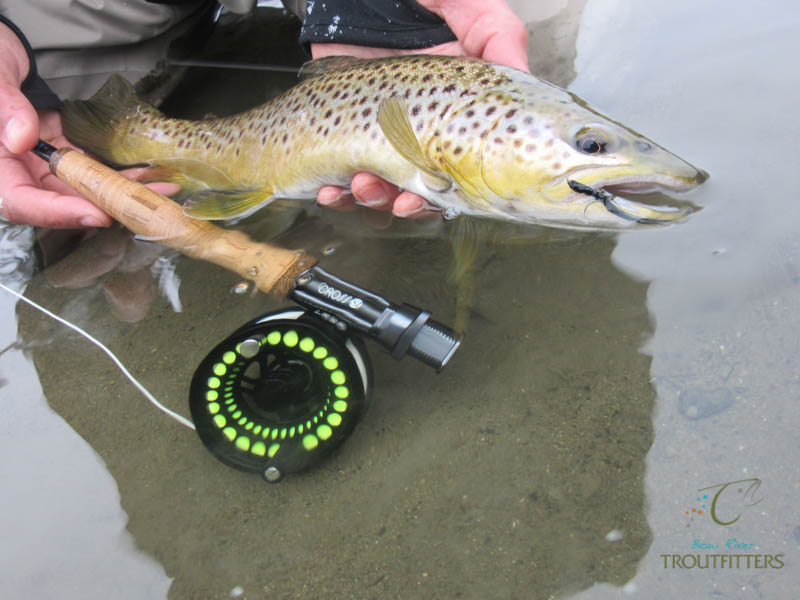 Aaron too, knows how fantastic the 386 Cross S1 casts and handles fish.
Another area where this rod's characteristics shine is fighting fish. 12" grayling give this rod a deep bend, but larger fish can be fought with authority when using the rights angles and approach. This makes it a great tool for our mountain streams and lakes. 12 to 16" fish are the ideal size for this rod and are plentiful in many places.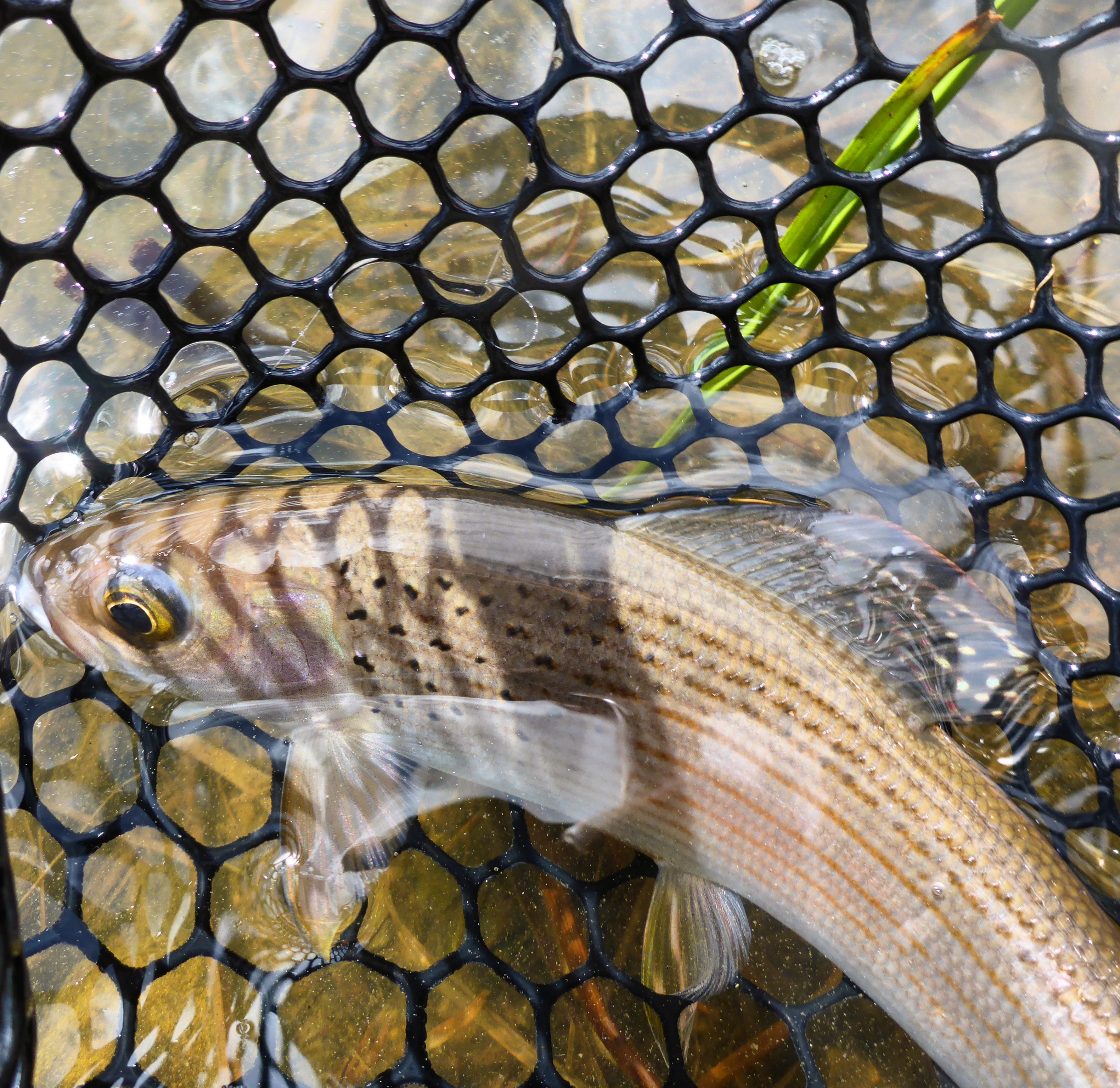 Grayling sure are beautiful!
The casting ability and ability to tangle with fish of all sizes make this rod the most versatile three weight I have used. This rod pairs well with most all-rounder lines, but different tapers and weights can be good for different situations. Loop makes a variety of fly lines that cater to many different styles and situations, and are well matched to their popular S1 series. The Opti Creek is one of the lightest 3 weight reels available and features a smooth and reliable drag system. While this may not be considered important for a light line weight rod, it becomes useful when you use the 386-4's ability to fight and handle bigger fish. If you are in the market for a versatile and powerful three weight, check out the Cross S1.
Editor's note:
Jacob isn't alone in loving this rod, everyone in the shop and all of our friends who've tried it, absolutely love this rod. From chucking leaches to big foam bugs on small streams and handling about as big of trout as you would ever want, this rod does it all.