Things to Remember This Season
2020-07-17 at 17:14 pm
Things to remember for the 2020 fishing season:
Fishing season is fully underway at last! This season is going to prove to be a bit different than others. One of the main reasons for this is that there will be less guided trips being booked (as a result of international borders being closed). Hopefully, this will result in less fishing pressure, allowing fish to have a well-deserved break from anglers.
Even though there will be less guides on the water, there will undoubtedly still be plenty of anglers out. As local anglers, we need to remember that we need to be responsible stewards of the environment. Since the fisheries are a resource that we greatly appreciate, it is our duty to maintain their health and wellness as whenever possible.
There are several things that we can do as anglers to minimize our environmental impact, as well as our impact on others while we are fishing:
River Etiquette:
Here are some unwritten rules to consider:
• Shore angler has right of way (over boats)
• Communicate with each other
• Be courteous
• Leave as much distance as possible between boat and shore angler
• If space is limited between you and a shore angler remove your line from the water or put it out the other side of the boat
• Leave room above and below shore angler
• If space allows you can also float behind wading anglers
• Drift anglers should not pass another boat to cut in on water being fished.
• Don 't let your actions affect someone else 's fishing pleasure. Treat everyone as you would like to be treated but understand that they may not share your sense of ethics.
Follow the regulations:
A number of sportfishing regulations are designed to support the management of easily caught and vulnerable species. Seasonal closures are set to protect fish when they are most vulnerable, such as during spawning season. Learn the regulations for the water body where you'll be fishing.
Redds:
Avoid wading through redds and remember that you can still affect the eggs in the redd by walking directly above, over, or below them, because some eggs may have drifted. Other signs of spawning fish are, fish that are paired up, beat up tail from cleaning gravel, and darker coloration of fish.
Fish Handling:
• Play fish quickly – spend as much time reviving them as you did fighting them
• Keep fish over water
• Keep fish wet
• Thoroughly wet your hands before handling fish. Use both hands if possible and avoid squeezing fish particularly between the pectoral and dorsal fins.
• Never place fingers in the gills.
• Support fish horizontally and gently when lifting
•Using a landing net with a rubber mesh bag is essential to keeping fish healthy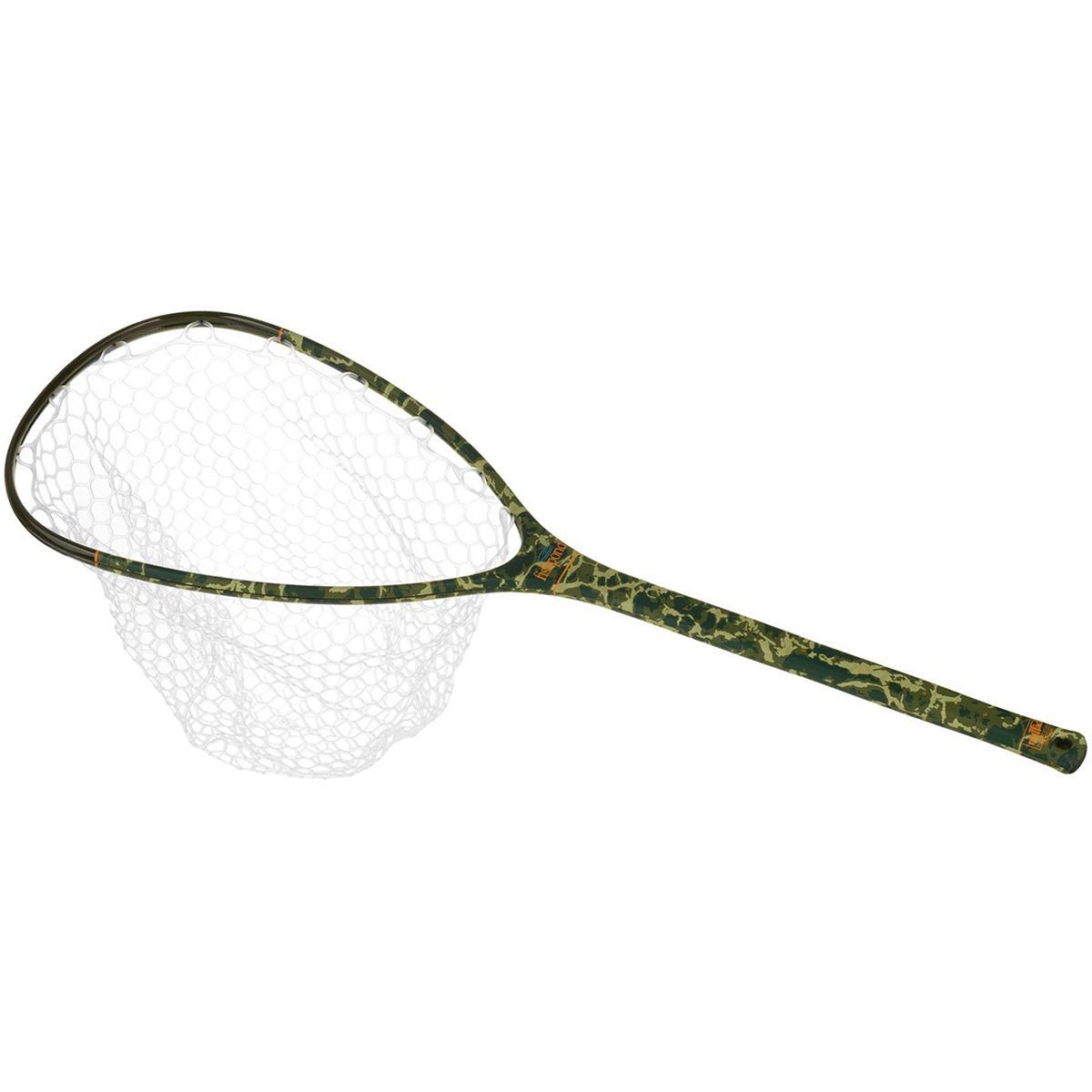 Water temps:
Warm water holds less oxygen than cold water. When the temperature of the water rises, the lower oxygen levels increase stress on fish (optimum temperature for many trout species is 15 C). Fish that are experiencing elevated stress often do not survive the additional stress of being caught, handled, and released.
A thermometer should be part of your fishing equipment. Anglers should:
Not fish waterbodies or streams that are above 20 C.
Find a cooler waterbody or stream to fish. Also, fish in the early mornings or late evenings, when the water is cooler
Photos:
• Prepare your camera in advance if a photo is desired.
• A great way to photograph your catch is by keeping the fish slightly submerged. The water creates a cool effect, and the fish stays in the water to recuperate.
Matt Hodgson photo
Be aware of poachers:
You can play a role in protecting fish and wildlife resources and our natural surroundings by observing the activity around you. By doing so, you could be eligible for a reward for providing information on violations of Alberta's fish or wildlife laws. You don't have to provide your personal information and any personal information you provide is kept confidential.
Posting locations on social media:
Wanna get your spot absolutely blown out with anglers and catch less fish? Go ahead and post the locations you fish on social media! It will ensure that the next time you drive out to your favorite river you'll have plenty of people to chat with on the banks about how beat up the fish are. Best thing to do: keep your spots to yourself, and find your own water.
Respect Private Land:
If you are fishing water that runs near private land, make sure you understand people's property lines and where you can legally access the river. If you open a gate, close it. If you see garbage, pick it up. Land owners appreciate this greatly. If you have been granted access to their land, it's important to take care of it so that the privilege can continue.
Garbage:
I'm not sure if 'fish karma' is a real thing, but I sure want to have no excuses when I break off a huge fish. Cleaning up your leader and tippet trimmings, cigarette butts, and all other garbage just goes without saying. Cleaning up after others is something none of us enjoy doing, but if we as flyfishermen and women don't pick up that wrapper, who will? We are the ones that enjoy the rivers the most, so it's up to us to pick up that stray piece of garbage that isn't ours. And who knows, maybe you'll be rewarded with a little 'fish karma'.
Happy fishing!