Fishing Report – June 19th, 2020
2020-06-19 at 21:32 pm
Fishing Report – June 19th, 2020
       Over the past few weeks, we have seen some high flows on the Bow as a result of a combination of snow melt and rain. However, this has started to change recently, and we are seeing flow rates that are much more conducive to fishing. Although the river is not yet in perfect shape, it's well on it's way. The reduced amount of glacial melt has resulted in slightly more visibility and lower flows.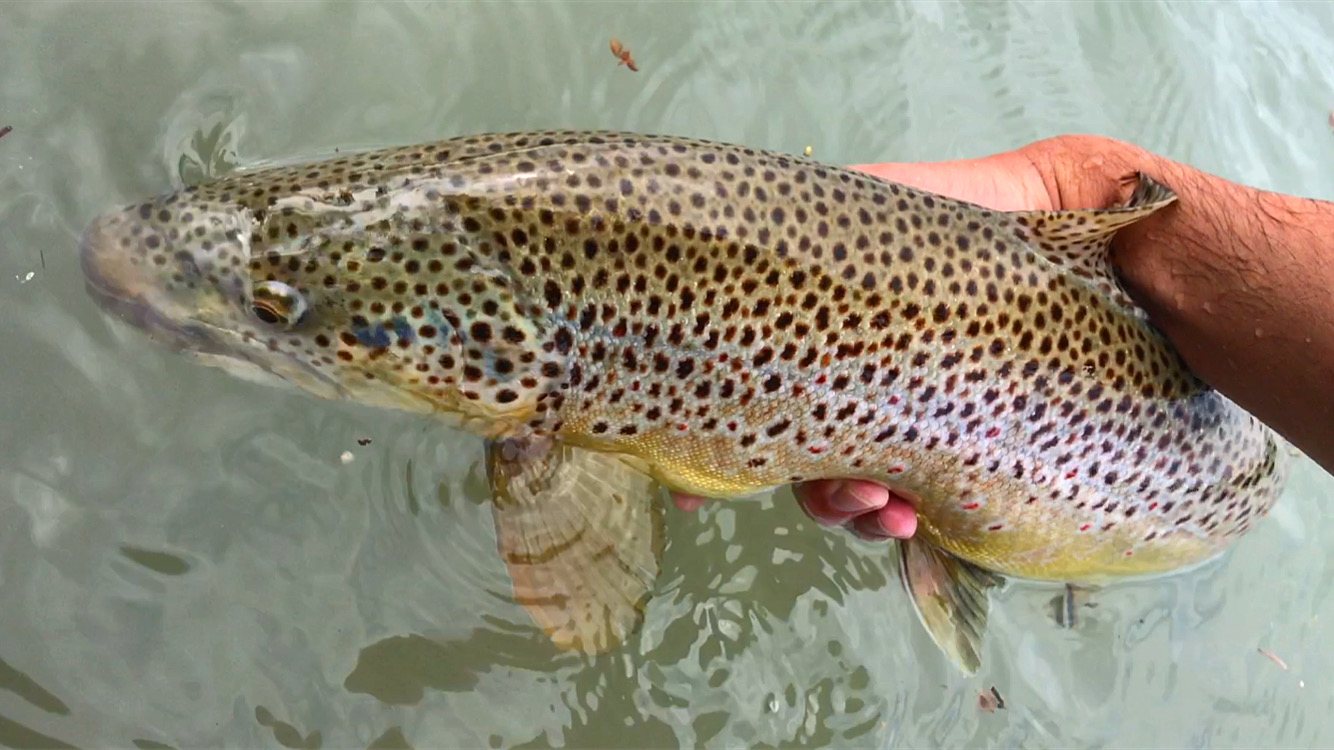 Matt Hodgson photo
         As the river continues to drop, fish will start to feed more actively. This, in conjunction with warmer waters and more insects hatching, should provide anglers with a bountiful start to summer in the coming weeks—hopefully. Inconsistent flows can always play a role, whether through heavy rainfall or water being released from dams upstream of the city. Conditions can drastically vary from day to day, so come prepared to try a variety of methods in different water. Currently, most fish should still be close to banks hiding from the faster current. If you're careful, you can get quite close to these fish without spooking them.
Elliot Barnes photo
       Effective flies this time of year can be (but are not limited to):
               -Nymphs: Girdle Bugs, Stonefly Nymphs, Caddis Pupae, San Juan Worms, Lightning Bugs
               -Streamers: Kreelex Minnows, Double Bunnies, Galloups Articulated Fathead, Silk Kitties
               -Dry Flies: Caddis (size 10-16), Grey Drakes (size 12-14)
        Let us know how your day on the water went or tag/send us your pictures of insects, scenery, and some trout, course! Remember when handling fish to:
          -Handle fish gently
          -Minimize air exposure
          -Minimize fight time
          -Keep fish in the water
Keep em wet & Tight Lines.