Fishing for Bulls with the Gillie in Golden BC
2019-11-23 at 18:39 pm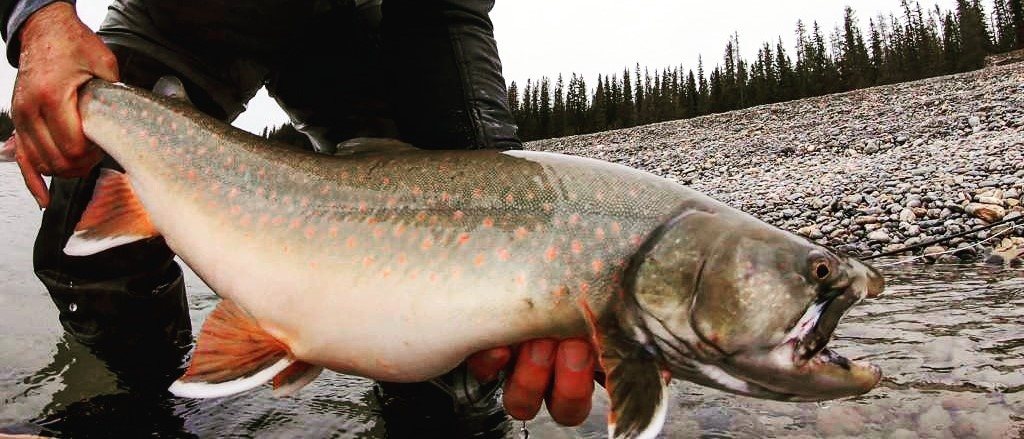 We recently spent a weekend in BC fishing for huge lake-run Bull Trout with Dave Burns, also known as the Golden Gillie. Located in Golden, he provides fly fishing guide services for the varied rivers and lakes in the area, however, we were there to fish the mighty Columbia River and what a treat it proved to be. Dave knows the river well and for much of the day we were completely alone on the water.
It was mid-October and while the weather was a little cool, the thought of catching 10 – 15+ pound Bulls on the fly really stoked our fire, we were ready. Dave met us in town, and we proceeded to the river. While Dave launched his boat, we rigged our rods and climbed into our waders. Having planned to fish single hand rods, I brought 6, 7 and for good measure threw in an 8 weight as well. Dave just smiled and said an 8 weight is about as light as he would cast for these fish. On the other hand, Rick, my fishing partner for the weekend, had committed to fishing two-handed rods. We started with a nice run right at the launch, being this was my first time fishing the area I wasn't sure what to expect.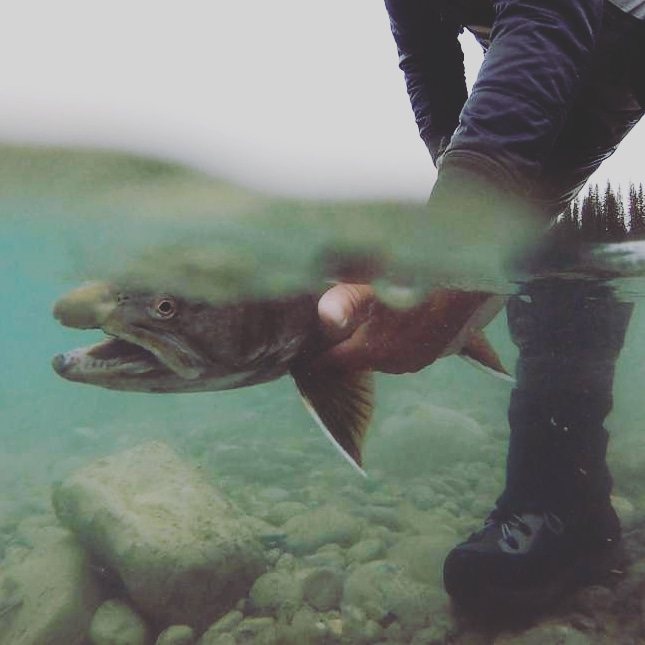 We were fishing big streamers on a tight-line swing and while the 8 weight was getting the job done with a full sink line, it was a lot of work. Dave came over with a reel and said, "life is too short for false casting" and we swapped out my reel for his. His was rigged with a skagit line and from that point on life got much easier; with one false cast I was able to send those large flies across the pool.
Rick and I spread out and began stepping down the run waiting for a take. It wasn't long before Rick was into a fish, Dave headed his way with the net. Throughout that first day I learned the techniques Dave was so willing to share and I asked him multiple questions about how he read the water. A river this big has more subtleties than one like the Bow, but once you know what to look for, the river starts to give up a few of it's secrets. As I practiced my approach, Rick was busy wearing out Dave's net and by the end of the day had landed several fish including a couple of very nice fish.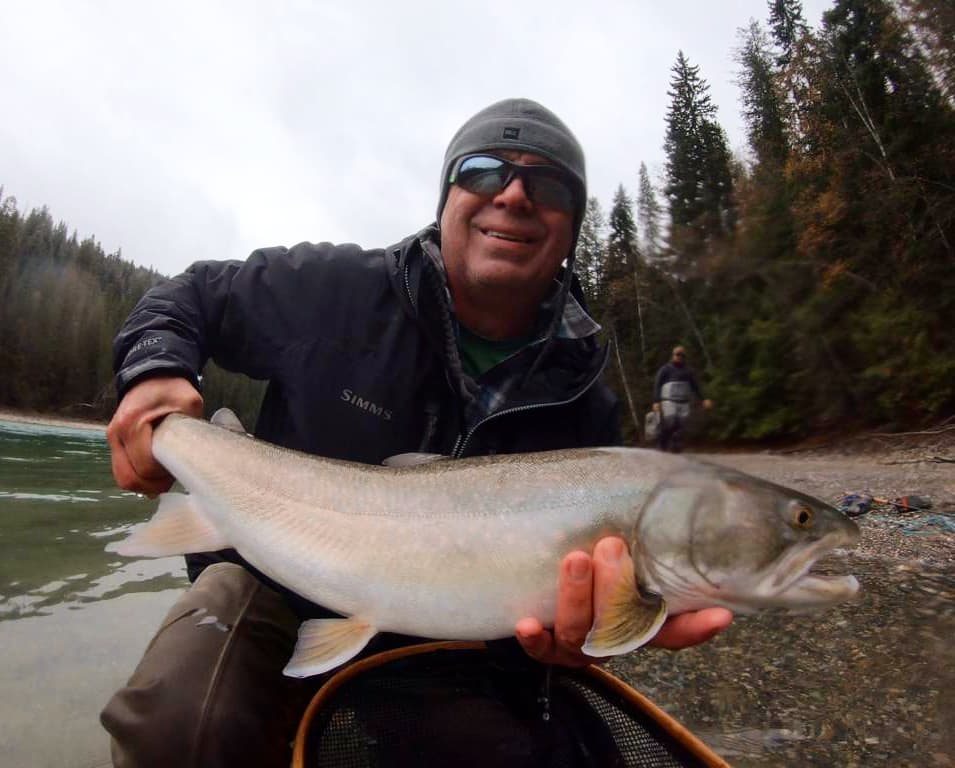 The next day was more of the same but the weather had warmed a few degrees. Dave tied on one of his newer fly creations and we never felt the need to change up. This day seemed a bit easier for me, whether it was the previous days experience or the fun night out in Golden I'm not sure, but there were a few times that day where I thought I might be stressing the 8 weight a bit too much trying to land those fish.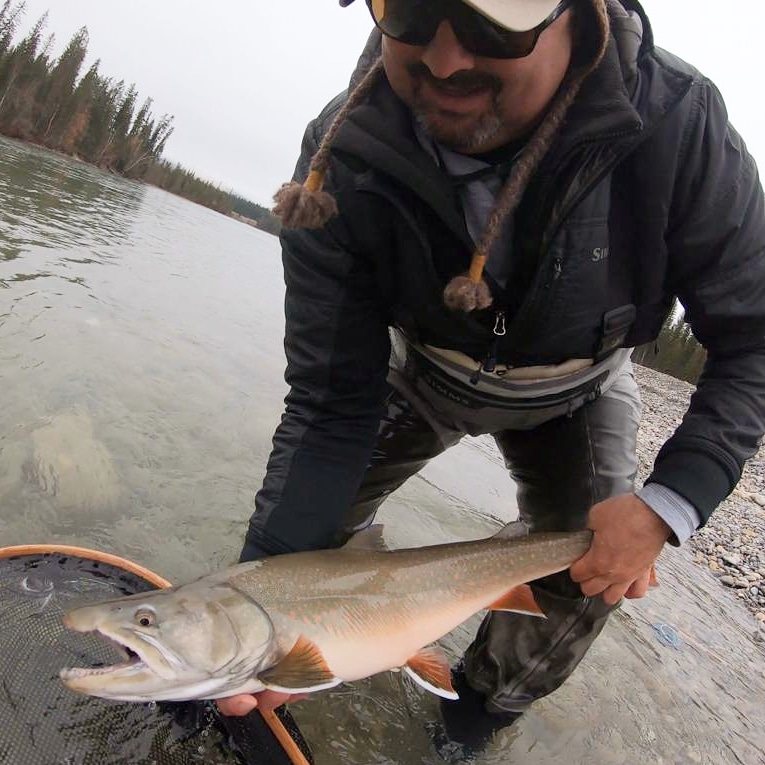 Fall really is a great time to visit the Columbia valley around Golden, the weekend was great, and I highly recommend Dave Burns for anyone interested in fishing single or two-handed rods for these fantastic fish. Since you'll be casting streamers most of your day, rods in 8 or 9 weight for single handers are a must and because "Life is too short to false cast" consider short skagit lines for your single and two-handed rods. For the most part, we used sink tips in the T11 – T14 range, but be sure to carry a good selection of sink rates depending on water levels. Two-handed setups were 7 and 8 weights set up for Skagit lines and the same selection of tips. Dave is a great teacher and always available to help you improve your casting.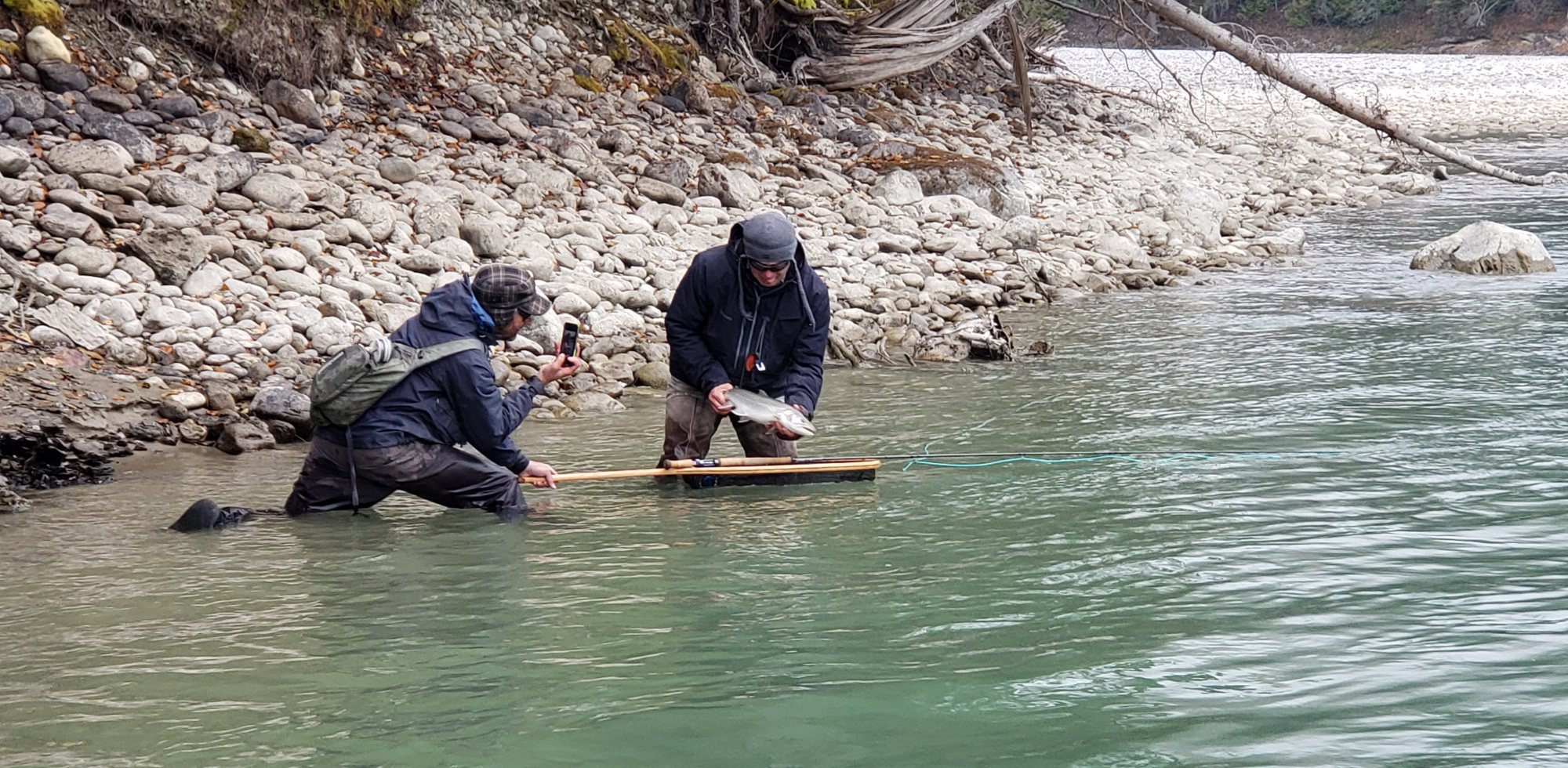 My next trip is already booked with the Gillie and I'm going to be bringing a two-handed rod next season for sure.